Econut
Econut proposes an eco-balancing food and movement to suggest eating invasive species in order to reduce our current food industry's negative impact on biodiversity. From designed objects to imagined lifestyles, it inquiries how we may shift our food habits to better work with ecosystem's resilience and opens up a novel perspective into humanity in its comprehensive context.


The challange:
How might we change our food habits to improve the ecosystem?
The outcome:
Food design which led to a new lifestyle choice and food movement.
Recognitions:
Core77 Design Award Winner
Museum of Design Atlanta (MODA)


In 2025, an ecological snack, Econut, became popular among the citizens. These treats are made out of invasive species, which negatively impact biodiversity and are the third leading cause of species extinctions.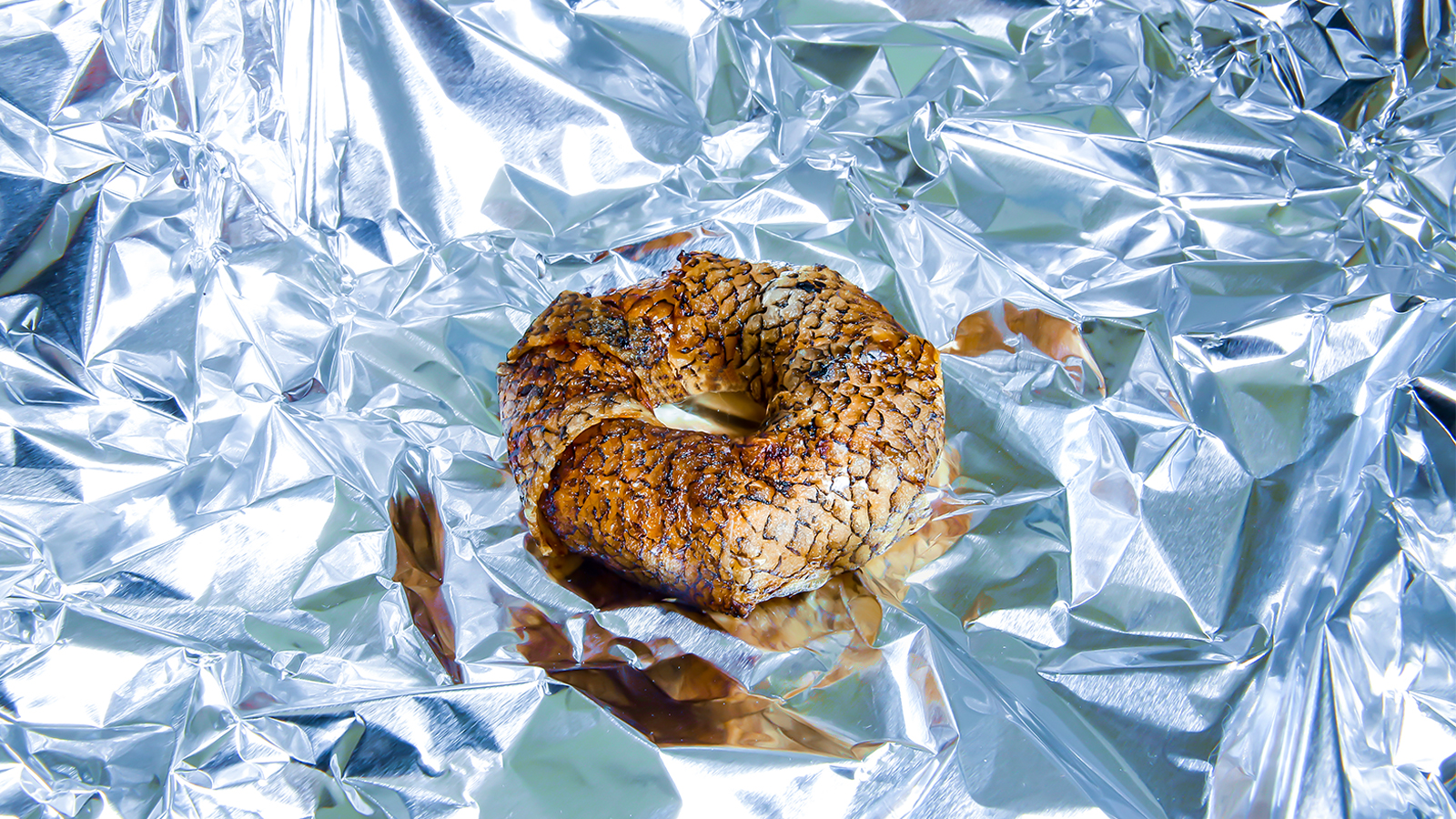 In NYC, there is a donut made of snakehead fish, a local invasive species went viral. The donut made out of all edible parts of Snakehead fish, filled with fresh fish jelly in the center and wrapped with fried crispy fish skin.


Snakehead fish had been identified in two connected ponds in Queens. Not exactly the nicest looking fish in the river, but it is an excellent fish to eat.


Each donut has a unique name and number on its package, suggesting your individual contributions and impacts on the local ecosystem balance.

If you're a vegan, you can choose this flavor. The base is made out of water chestnut, which taste like taro. And topped with Waterthymes powder, similar texture as matcha powder.



The econuts can be sold at a store or even a vending machines. The number of each flavor are limited and the menu is adjusted daily based on the status of the local ecosystem. Thus, some special favors might gone fast.

Econuts expands its market to other cities around the world, and the menus are authentic to local ecosystems.



Ecologarian

The donut shop was so popular and it led to a new lifestyle choice and food movement, called ecologarian, eating for eco-balancing. Restaurants also started providing ecologarian menu for their customers.


Our vision is, eventually with all the efforts of ecologarians, we'll be able to co-thrive with local ecosystems.


Physical Prototypes
CREDITS:
---
Mentor: Fiona Raby, University Professor of Design and Social Inquiry at The New School in New York
Support: NEW INC & Science Sandbox
Consulting Biologist: Cooper Galvin, Postdoctoral Research Fellow at University of Hawaii at Manoa
Graphic Designer: Yangyifan Dong
Video voice over: Spik.ai